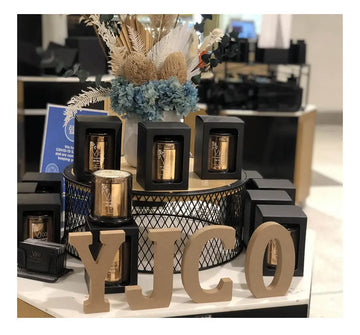 OUR STORY
YJCO FRAGRANCE is a relatively new family owned fragrance business established in 2020 during COVID by entrepreneur and fragrance enthusiast Heidi and Mohamed Mowafy.
The company is based in the heart of Condell Park and located in Bankstown Central and offers a range of scented products, including candles, diffusers, humidifier oils, room sprays, body washes, and lotions.
Mohamed & Heidi are a self-taught candle makers who have been creating fragrances for several years.
We started YJCO FRAGRANCE with the goal of creating high-quality scented products that offer a unique and luxurious scent experience to customers.
Our passion for fragrance and dedication to creating unique scents has helped YJCO FRAGRANCE quickly establish itself as a premium fragrance brand.
Despite being a new business, YJCO FRAGRANCE has already received recognition from our customers and these accolades are a testament to the quality of our products and our commitment to providing customers with a luxurious and indulgent scent experience.